With just over two weeks left in Pokhara, Nepal I thought it would be a good idea to look back at the past EPIC 7 months working with the Parahawking Project.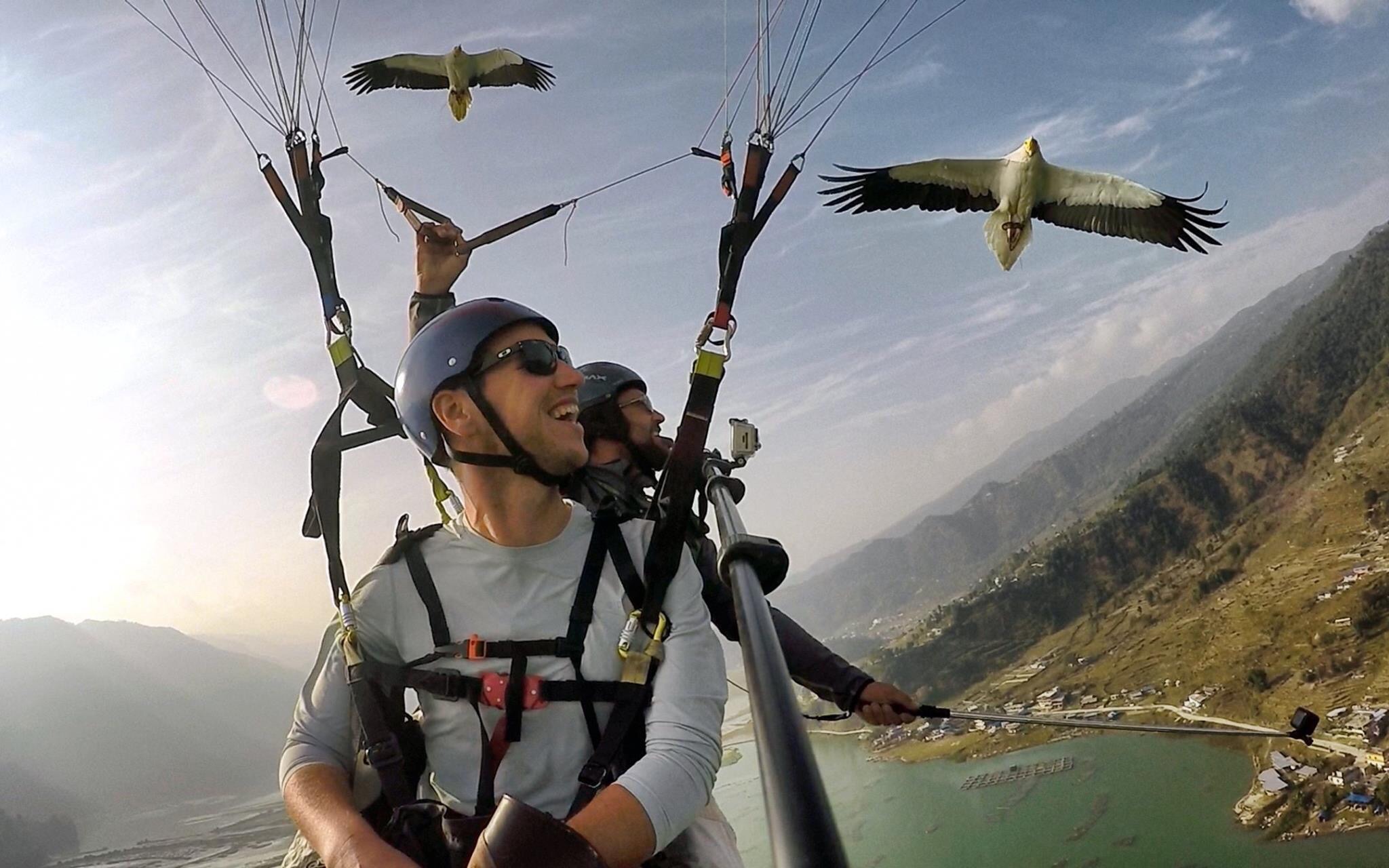 I first heard about the project around 10 years ago (the rumour of a man who paraglides with trained birds travels fast if you're a BirdNerd like me!). I met Scott whilst representing the Hawk Conservancy Trust in Abu Dhabi in 2011 at the Falconry festival, I was blown away by each aspect of his very special project and was desperate to experience it first hand if i could.
The project has developed from a hobby and one of a kind training method into a cause which is so important to the conservation of Nepal's vultures.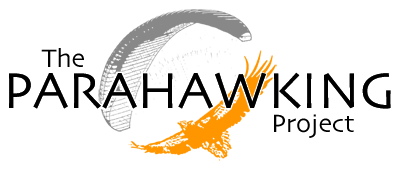 Throughout the time Scott was testing the reality of training birds of prey to fly with a paraglider wild populations of vultures throughout the Indian subcontinent were plummeting in one of the biggest declines of any species known to humans. Some species declined by a staggering Amount in a very short period of time. For every 1000 White-rumped Vulture living wild in 1990 just one remains today, a catastrophic decline to a species which has such a vital role to ecosystems. Prior to the declines vultures in Asia were responsible for consuming an estimated 12 million tonnes of waste carcasses (both livestock and wild animals). The restoration support for vultures is a very long process, the magnificent birds a far from safe and each year sees setbacks and success.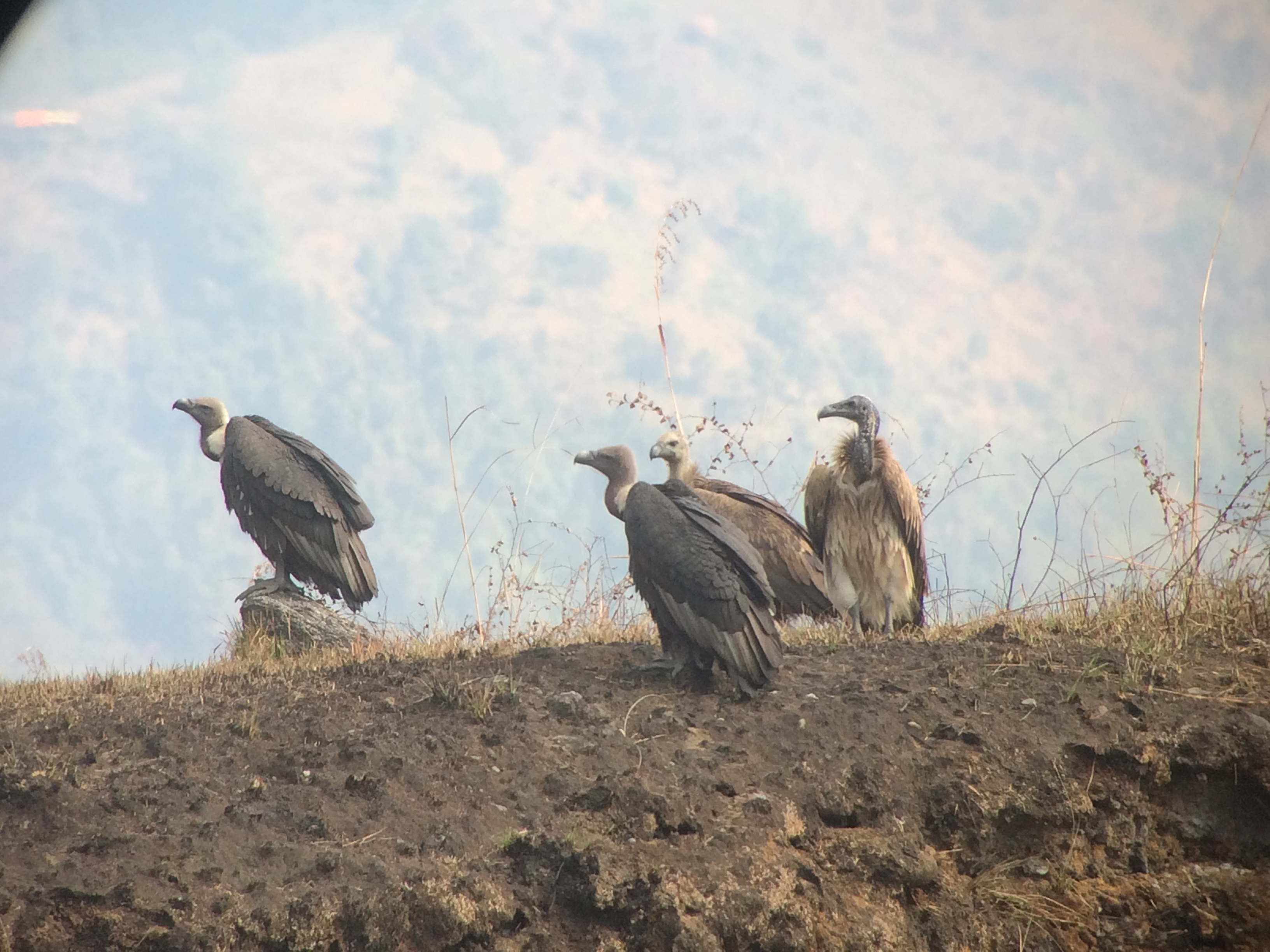 The Parahawking Project today supports a restoration effort for Nepal's vultures in the form of a Jatayu Restaurant or Vulture Safe Feeding Site.
Each Parahawking flight helps to fund the venue for vultures as well as the organised visits to watch the birds feeding.
Seeing the facility and having the opportunity to work closely with the very small team making that make it function has been a dream come true for me. So much so it has inspired me to help in what ever way I possible can. This is not just because the facility is helping my favourite group of birds, but because the team of people are truly some of the most incredible people I have ever worked with.
My role as the program manager enables me to work in different aspects of the project. No day is ever exactly the same. One day may be fully booked with Parahawking flights, bird of prey experiences, guests coming to stay or maybe lunch group visiting for a bite to eat and learn about the work the project carries out. Other days can be working more closely with birds being rehabilitated for release or visiting the Jatayu Restaurant with a group of tourists and friends of the project to see the wild vultures feeding.
The success of the project is down to a small team of very passionate people for sure, it's like having an extended family- including the amazing resident birds!
5 birds are permanent residents at Maya Devi village (or Parahawking HQ) and my primary role is their wellbeing and husbandry. I prepare the project's Egyptian vultures for flights and also exercise the 3 black kites daily. They are all ambassadors for their species and like me have an opportunity to meet and connect with people from all over the globe.
Spending each day surrounded by the Himalayan foothills, circling vultures, amazing people and culture keeps my very grounded and grateful.